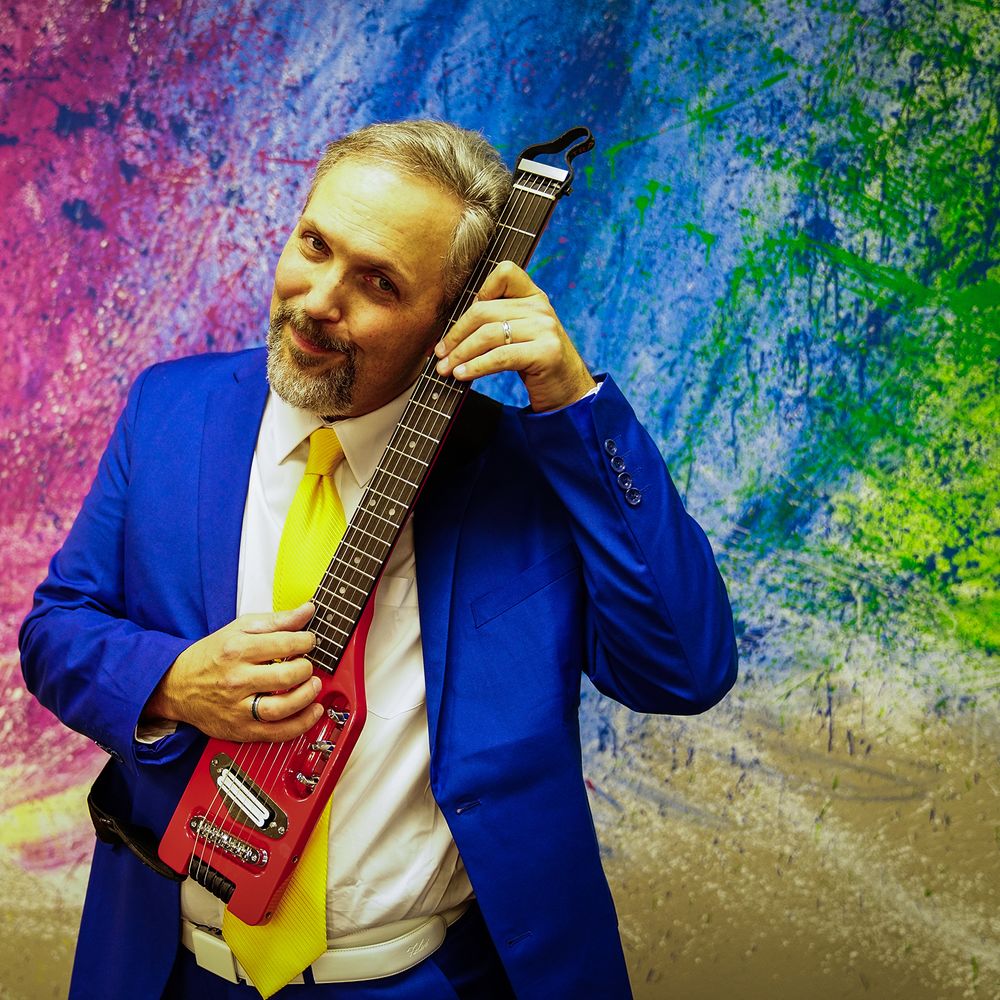 ERIC HERMAN
"Earnest and energetic, Herman writes hilariously catchy songs for the elementary school crowd." --Time Out Kids

Eric Herman's songs for kids are at once ingeniously witty, indelibly memorable, and incredibly fun, and his music videos, led by the viral hit, "The Elephant Song," have over 100 million views worldwide. Eric has released nine albums and two DVD collections, and his songs and videos have been featured on PBS Kids, XM Radio, The Today Show, and in the Warner Bros. film, Life as We Know It.
Eric lives in the Pacific Northwest and has logged over 3,000 performances around the U.S., with shows that are bursting with comedy, creativity, and audience participation; featuring the accomplished musicianship and vocals of Eric and his band, The Puppy Dogs.
In 2022, Eric released Magic Beans, his ninth album (and first in six years), and debuted a Magic Beans stage show, described as "a musical, theatrical, magical, and beanical family experience." He is currently writing and producing an indie film titled Eric Herman and the Invisible Band, which he calls "the Spinal Tap of children's music."