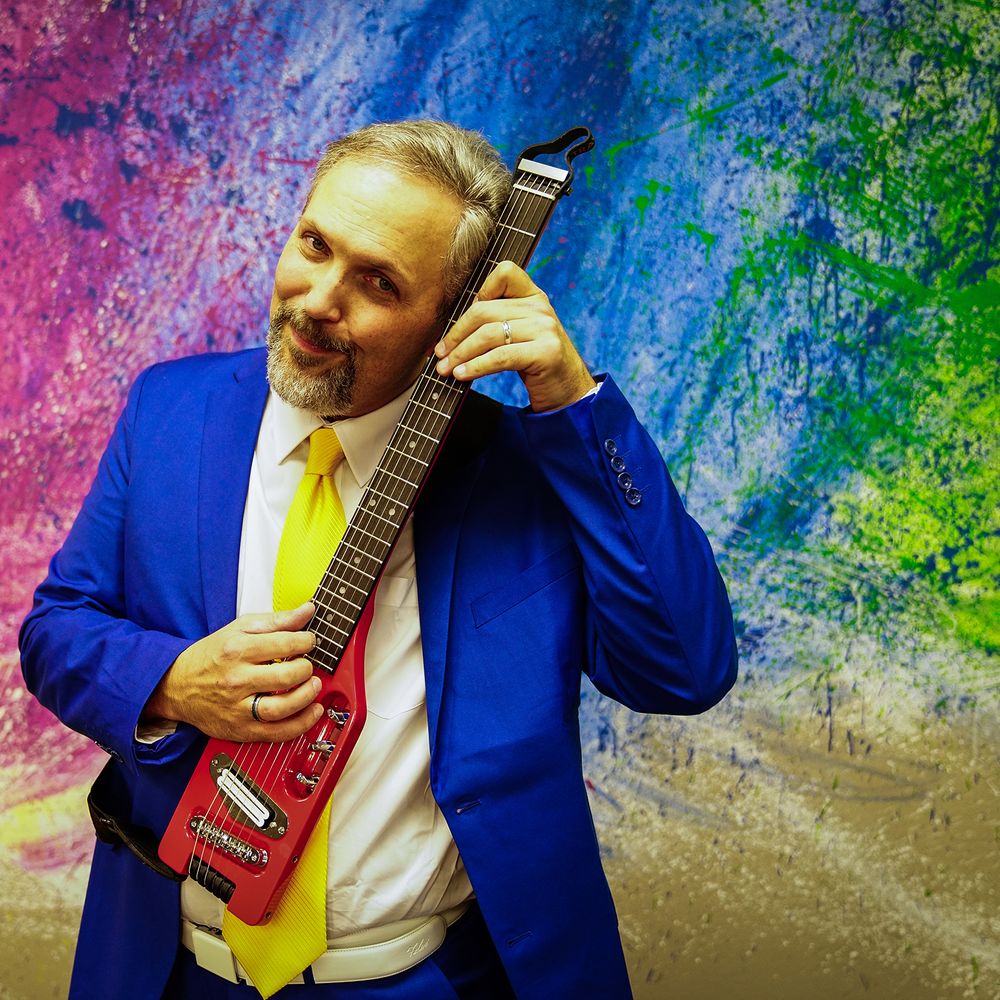 ERIC HERMAN
Eric Herman's cool tunes for kids are at once ingeniously witty, indelibly memorable, and incredibly fun, and his videos, led by the viral hit, "The Elephant Song," have garnered over 100 million views. Eric has released nine albums and two DVD collections, and his songs and videos have been featured nationally on things like PBS Kids, XM Radio, The Today Show, and in the Warner Bros. film, Life as We Know It. In 2010, Eric became one of the few children's music artists ever to sign with BMG.
Eric lives in the Pacific Northwest and has performed extensively around the U.S. since 2003, with shows that are bursting with comedy, creativity, and audience participation, and feature the tasty musicianship of Eric and his band, The Puppy Dogs.
In 2022, Eric will be releasing Magic Beans, his first new album in over five years, and debuting a Magic Beans stage show, described as "a musical, theatrical, magical, and beanical family experience." He is also producing a Magic Beans series, which he calls "Spinal Tap meets Curb Your Enthusiasm, but for the world of children's music and entertainment."